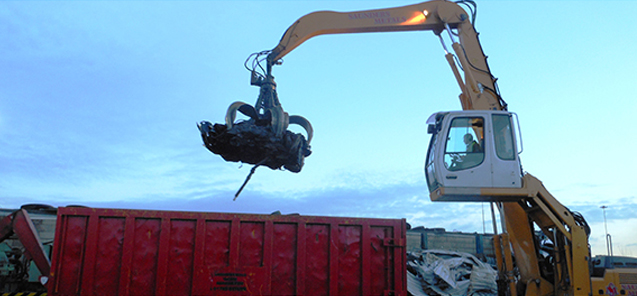 Sell us your Scrap Metals!
We buy almost any type of scrap metal, which we then prepare for recycling at our centre in Swindon.
Top prices are paid for scrap metals that are delivered to us as our prices remain highly competitive, you will receive payment by BACs. We accept metals from domestic customers, construction companies, local tradesmen, industrial customers and much more.

Ferrous metals - including iron and steel
Non ferrous metals – including aluminium, brass, bronze, copper, lead and stainless steel
Demolition scrap - including boilers, transformers, generators, silos, tanks, bridge sections, gantries, re-enforcing bars and girders
Factory clearout items
End-of-life vehicles (ELVs ) - Visit our Scrap My Car page for more information
Free estimates
Fully insured and licensed
We also carry out cable granulation on-site. The cable is weighed and graded to give you an accurate payment.
Car batteries and catalytic converters are also accepted for recycling.
For more information on our scrap metal recycling service please call us on
01793 617783.
If you are interested in buying from us please also contact us.